Experts sound alarm over mental health toll borne by migrants and refugees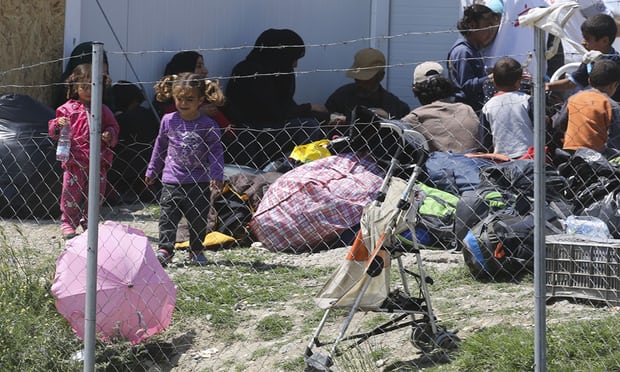 Nikos Gionakis, a psychologist with the Athens-based mental health unit Babel, tells the story of Hassan, 34, who fled Syria with his four children. "Passing from Turkey to Greece, he was forced to get into a boat by smugglers. Two of his kids drowned as the boat sank. He was referred to Babel because of depression. He blames himself for not having been able to protect his kids," Gionakis said.
The UN refugee agency, the UNHCR, says mental health disorders can hinder integration into host populations, creating long-term problems for European countries that are accepting refugees fleeing from conflicts in Syria and elsewhere.
In a paper to the European commission last year, the European Psychiatric Association said: "Acute and long-term psychiatric care needs to be provided to all asylum seekers in order to avoid reaching chronic conditions of mental disorders."
Aid workers in Greece say diagnosis, never mind treatment, is almost impossible in the chaos of the camps and detention centres in southern Europe.
"You cannot say how many people are suffering from PTSD because diagnosis takes too long, and with such a stream of people, it is impossible. I am a trained psychologist with 40 years' experience; it would take me two and a half hours to diagnose someone with PTSD," said Renos Papadopoulos, director of the Centre for Trauma, Asylum, and Refugees at Essex University, who recently returned from Greece. "There is no evidence [on the prevalence of PTSD] because there cannot be evidence. The situation is complete chaos."