LOcal Alliance for INtegration (LION)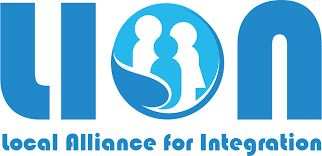 Implementation period: The  LION project started in December 2017 and has a duration of  24 months.
The project:
The general objective of the project is to promote the active participation of TCNs in important aspects of local community and societal life. The expected impact of the actions implemented by the project, is to effectively address the ongoing socio-economic inequalities third-country nationals face while living in the host society, in order to reduce the existing disparities between locals and migrant populations and contribute to the making of an inclusive and cohesive society.
Specifically, the LION project will meet the following operational objectives:
Develop the preconditions for mutual understanding and trust and form the basis for shared responsibilities through the implementation of a series of workshops and trainings;
Build common activities of TCNs and members of local community in order to strengthen active participation of TCNs into aspects of local society and, therefore, to increase positive attitudes;
Establish participatory culture of dialogue between TCNs and local community via the establishment of a physical platform which will be composed by the following core thematic:
Promoting integration through healthcare
Promoting integration through meeting migrants' social care needs
Fostering migrants' participation in formal education
Employment as a prerequisite for integration
Promoting integration through intercultural coexistence
Human Rights & Legal aspects of migration
The project is being implemented by a consortium of six bodies from two different European Union countries. The project partners are:
National School of Public Health (GR)
Universiteit Gent (BE)
PRAKSIS(GR)
Syn-eirmos NGO of Social Solidarity (GR)
CMT Prooptiki (GR)
European Public Law Organisation (GR)
For more information about the project, please visit: http://allianceforintegration.eu
Funding:
The project is funded by the Asylum, Migration and Integration Fund (AMIF) (AMIF-2016-AG-INTE) of the European Union.